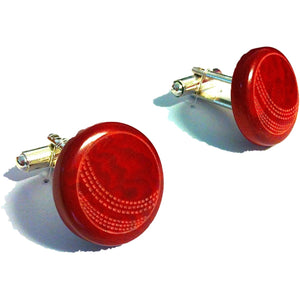 Ah the thwack of leather against willow.  Wear these cricket ball cufflinks on days in the office to remind you where you'd rather be.  
Made from tagua nut, a South American hard nut also known as vegetable ivory.  
Dyed and then laser etched.
Fairly traded by our friends at Just Trade.